Gulfstar Industries prides itself as a premier provider, of the most highly experienced, certified and trained Shore Tankerman within the Oil, Gas and Petro-Chemical Industry.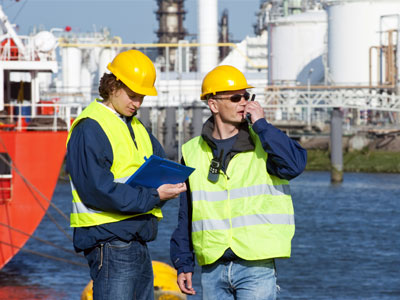 Our Customers expect nothing less than Flawless Execution of their cargo transfer operations, that is why they entrust their equipment and cargo in the hands of Gulfstar Shore Tankerman.
Our Tankerman are United States Coast Guard Certified and Licensed, to carry out Liquid Cargo Transfer Operations for both Dangerous Liquids (DL) and Liquefied Flammable Gases (LFG). Conducting over 10,000 Spill Free Cargo Transfers, since establishment, which is a testament to our overall commitment to our Customer Base and to the environment which we all live in.
Every Gulfstar Tankerman is 24-Hour Hazwoper Certified (Technician Level) and has to ability to respond to any Emergency Response Event at a moment's notice, to meet the Customers Cargo Transfer needs.
We provide Cargo Transfer Services along the Gulf Coast of Texas, Louisiana and the Lower Mississippi River System:
Dangerous Liquid Transfers
Liquefied Flammable Gas
Ship Lightering Operations, Including Equipment Rental Services
High H2S Cargo Transfers
Supplied Air/Bottle Watch Operations
Trust Gulfstar Industries to satisfy all your Cargo Transfer Needs. We can offer custom solutions to cover any situation, 24-Hours a day, 7-days a week, 365 days a year.
Contact our 24-Hour Dispatch Department at (888) 201-0094

Related Topics: